LAZY J
HISTORY
---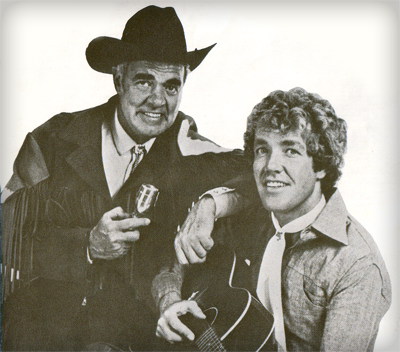 Established in 1963, The Lazy J Ranch is a family owned and operated event facility offering a down-home feel with exceptional personalized service and attention.

Original owner, Jim Schultheis, first began calling "Old-Fashioned Frontier Square Dances" in 1941 for the USO during his naval service at Pearl Harbor. Calling for these dances gave Jim and his fellow servicemen something to look forward to amidst the wartime background. When the war ended, Jim moved to Michigan to marry Ann, his wartime pen pal. Jim continued to call dances as Recreation Director for the city of Detroit and also taught his children to become square dance callers.

In 1963, Jim and Ann took a leap and moved their family of seven from Dearborn to a 30-acre farm in Milford. Jim, along with sons Patrick and Joe, began creating their own distinctive location by converting the original dairy barns into old-fashioned dance halls. The Lazy J Ranch was established as a meeting place for square dancers of all ages and skills. Attendees of the square dancing evenings loved the dancing and the atmosphere and soon began requesting to hold their own special events at the Lazy J.

In 1980, Joe Schultheis became proprietor of the Lazy J Ranch, and he continues the tradition of specializing in calling barn dances in a fun and easy fashion for the enjoyment and entertainment of all ages. Guests are always delighted with the full array of square dances, country line dances, and mixers designed specifically for beginners. No prior knowledge of square dancing is necessary.

Today, the Lazy J is a year-round host to all types of events from Weddings and Anniversaries to Family Reunions, Birthday Parties, Fund Raisers, Singles' Mixers and everything in between.